Located in the landmark Jeff Ho Surfboards and Zephyr Productions space on the corner of Main & Bay Street in Santa Monica, Dogtown Coffee was born out of a desire to honor and protect a key piece of American skateboard and surfing history, and provide a place for community to hang-out and come together.
We serve fun, rustic, health conscious all-day breakfast and lunch, gluten-free and vegan fare, artisan baked treats, and our signature organic, locally micro-roasted coffee and wide selection of organic loose leaf teas. DTC Favorites include our breakfast burritos, açai bowls, salads and paninis, and of course, the DTC Sweet 'n Salty Caramel Iced Coffee.
We also have our organic, locally roasted coffee beans for sale by the pound, coffee accessories, branded apparel and hats, as well as Alva surfboards and skateboards. Check out our Products page!
Come for the story, stay for the quality.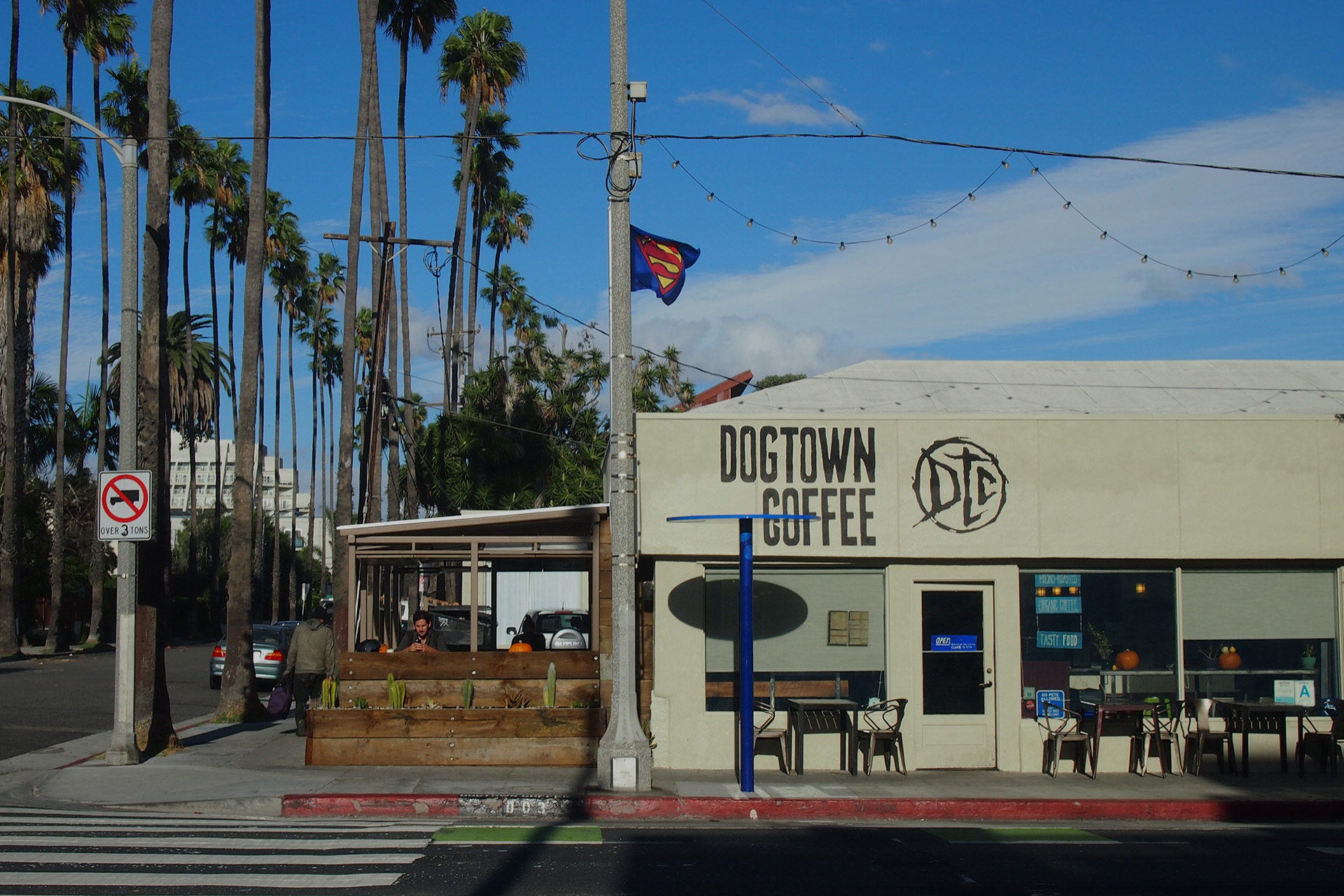 Address
2003 Main St. Santa Monica, California 90405